---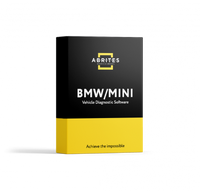 The BN011 is a function dedicated to the adaptation of transmission control units to the EWS (Electronische Wegfahrsperre or electronic immobilizer system), commonly known as EGS (Electronic Gearbox Computer or Elektronische Getriebesteuerung) via OBDII. The ability to synchronize an EGS to a vehicle is used not only when adapting a new or used module to a vehicle, but also in some cases of key programming or replacing other modules which participate in the vehicle's drivetrain or security system. BN011 also allows the adaptation of Bosch MG/MD ECUs in G-series vehicles by DFlash dump. 

Main functionalities:
ZF6HP EGS adaptation to E-Series vehicles
ZF8HP EGS adaptation to E-Series vehicles
( DME/ DDE of the donor car (donor of EGS) or dump from the DME/ DDE (Digitale Motor Elektronik /Digitale Diesel Elektronik)of the donor car is needed in the cases where an 8HP transmission is installed in an E-Series vehicle)
ZF8HP EGS adaptation to F-Series vehicles
BOSCH MG/MD adaptation to G-series vehicles (by dump)

Supported models and ECUs:
All BMW E-Series vehicles
All BMW F-Series vehicles
All Bosch MG/MD ECUs in G-Series by DFlash dump

BN012 is required for adaptation of 6-speed gearboxes in E-series vehicles if no working key is present or a ZN002 PROTAG programmer if a working key is present.
An AVDI and active AMS are needed for purchasing this license.