---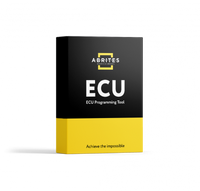 The EP005 license allows performing procedures on Engine Control Units and AdBlue modules in trucks, motorbikes, boats and industrial vehicles (heavy-duty, tractors, agricultural machines) by diagnostics (OBDII).

Main functionalities:
Reading and programming Application, Maps and SPI EEPROM of Engine Control Units and AdbBlue Control Modules by OBDII (and direct connection on bench)
Option for full reading PFLASH/DFLASH/SPI EEPROM for full backup of ECUs and ACMs
Checksum alignment while programming these modules
Supported brands (full list in Compatibility tab):
Mercedes-Benz Trucks
Mercedes-Benz Buses
Akia Busses
Artec
Atlas
Bell Equipment
Berthoud
Claas
DAF
Daewoo
Detroit
Deutz
Dong Feng
Doosan
Ducati
Fendt
Ford
Freightliner
Hino
Hurlimann
Hyundai
Iveco
JCB
Claas
Kenworth
Kramer
Kubota
Krone
Magni
MAN
Manitou
Maxforce
Mitsubishi
Morelo Buses
New Holand
Peterbuilt
Ponsse
Sterling
Storti
Temsa
Tetra
Tigercat
Western Star
And many more!

Supported ECUs (full list in Compatibility tab):
Bosch
Delphi
Continental/Siemens

EP001 required for the activation of EP005. AVDI is required in order to use this license.