---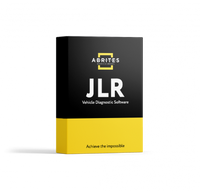 Special function JL006 gives users the ability to program keys to the latest JLR vehicles with K8D2 (with a disarmed alarm), JPLA and J9C3 RFAs.

Supported vehicles:
Land Rover Defender 2020+
Range Rover Evoque 2020+
Range Rover Sport 2020+
Jaguar E-Pace 2020+
 
The supported vehicles' list also includes cars using the following RFAs:
K8D2 2020+
JPLA 2020+
J9C3 2020+
 
The JL006 license works as a standalone function and no other key programming licences are required to complete the key learning process.
The AVDI, the PROTAG Programmer, a valid AMS subscription and the CB012 internal CAN-BUS cable set are required in order to use the JL006. Connection to the internal CAN-BUS is required and the vehicle has to be disarmed in order for the procedure to be successful.
Please, refer to the Abrites Diagnostics for Jaguar/ Land Rover User Manual when performing this procedure.