---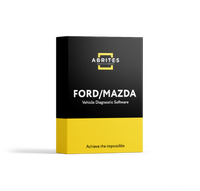 This package contains the MZ001 and MZ002 special functions.

The MZ001 key programming special function for Mazda 3 and Mazda CX-30 vehicles produced after 2020 allows customers to add keys in both spare key and ALL KEYS LOST situations, as well as delete existing keys. (the FR008 is required to use the MZ001)
The procedure is performed completely by OBDII and works with original keys which can be reused once programmed. 
The latest development for Mazda vehicles by Abrites, the MZ002, allows module replacement in their newest models.
Initialisation of all PATS-related modules in Mazda vehicles
Supported models:
Mazda CX-30 2020+
Mazda 3 2020+
All other models based on the same platform
An AVDI with an active AMS is required to use this full package.