---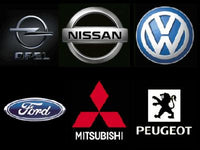 This module can prepare PCF7935 or Silca T15 – JMA TP14 transponders, so they become ready to be matched with particular car using diagnostic device and PIN code.
Module is useful when you have amount of blank PCF7935 or VAG ID44 transponders.When you got car, which uses ID40, ID41, ID42, ID44 or ID45 and you have PIN code just prepare PCF7935 using this module and after that match transponder with car using diagnostic device.
Prepared ID40 chips are switable for absolutely all Opel Immo1/Immo2 cars.
Prepared ID41 chips are switable for Nissan NATS 2-4 and some NATS 5 cars.
Prepared ID42/ID44 VAG chips are switablefor absolutely all VAG Immo1/Immo2 cars with external immoboxes and also for Ford Galaxy.
Prepared ID45 chips are switable for all Peugeot 206/406 with BSI Siemens.