---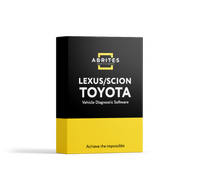 TN008 is a
 key programming solution for Toyota/ Lexus/ Scion vehicles.

 
This functionality allows you to perform key learning in 
ALL KEYS LOST
 situations for mechanical 128 bit H-type keys (with DST-AES transponders). 
Using the TN008 function and the 
ZN069 Toyota mechanical key (H-type) adapter set

 

you will be able to perform the ALL KEYS LOST procedure without removing any immobiliser-related modules from the vehicle. 
Please, refer to the 
Abrites Diagnostics for Toyota/Lexus/Scion User Manual
 for additional information on the procedures.
AVDI
 with an active 
AMS
 is needed to purchase and use this product.