---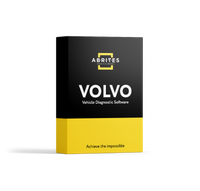 The VL003 license is dedicated to reading and updating the cluster-related configuration data of Volvo vehicles, allowing the replacement of the instrument cluster, cluster calibration and CEM calibration via OBDII.

Supported models:
Volvo S40
Volvo V40 (up to 2016)
Volvo V50
Volvo S60 (up to 2018)
Volvo S80 (up to 2016)
Volvo V70 (up to 2016)
Volvo XC60 (up to 2017)
Volvo XC70 (up to 2017)
Volvo XC90 (up to 2015)
 
Active AMS and Internet connection are required for the procedure.
An AVDI interface with a valid AMS subscription are required for the purchase of the special function.