---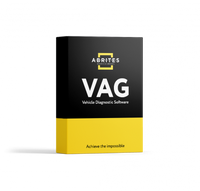 The VN006 allows key programming to ALL vehicles with Immo III/IV immobiliser systems and Megamos 48 transponders, without disassembling the immobiliser. This special function with no alternative on the market has the following capabilities:
Spare Key Programming
ALL KEYS LOST

Supported Models:
Immo III:
VW/Seat/Skoda CAN TP2.0 cars 2003-2008/2009
Passat B6/CC 2003-2014
Audi A3 until 2012
 
Immo IV:
VDO NEC 2008-2016/2017
Magneti Marelli UDS - MM9/MM5
Johnson Controls UDS
RB8 dashboard Audi A4 2004-2008

The procedure requires: ZN053 AVDI Extractor Cable, ZN051 Distribution Box, Internet connection, and ID48 rewritable transponder.

N.B. Please note that you will require an AVDI interface with an active AMS.