---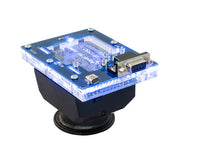 Adapter that allows to read W164 EIS (ignition lock) without any mechanical or electronic interference. Easiest and fastest way to read dump file and calculate new keys.
Motorola processor only!
Works with parts numbers up to 164 545 07 08
Do not use any chemicals to clean Click'n Go adapters. Use only slightly damp cloth.